Treat yourself! A post and beam porch by Crockett offers something for all the seasons:
A screened in porch presents the opportunity to close off your existing home, add a wood stove for warmth and gather smaller groups in the chillier months with fresh air continuing to blow through.
Add plexiglass that can be added and removed with the seasons. Easy to handle and store.
A dry gathering area when the rain comes. Nothing ruins an outdoor picnic like mother nature.
Keep out those mayflies and turn on the fans when the Summer heatwave arrives. Stay cooler while still feeling like you are outdoors.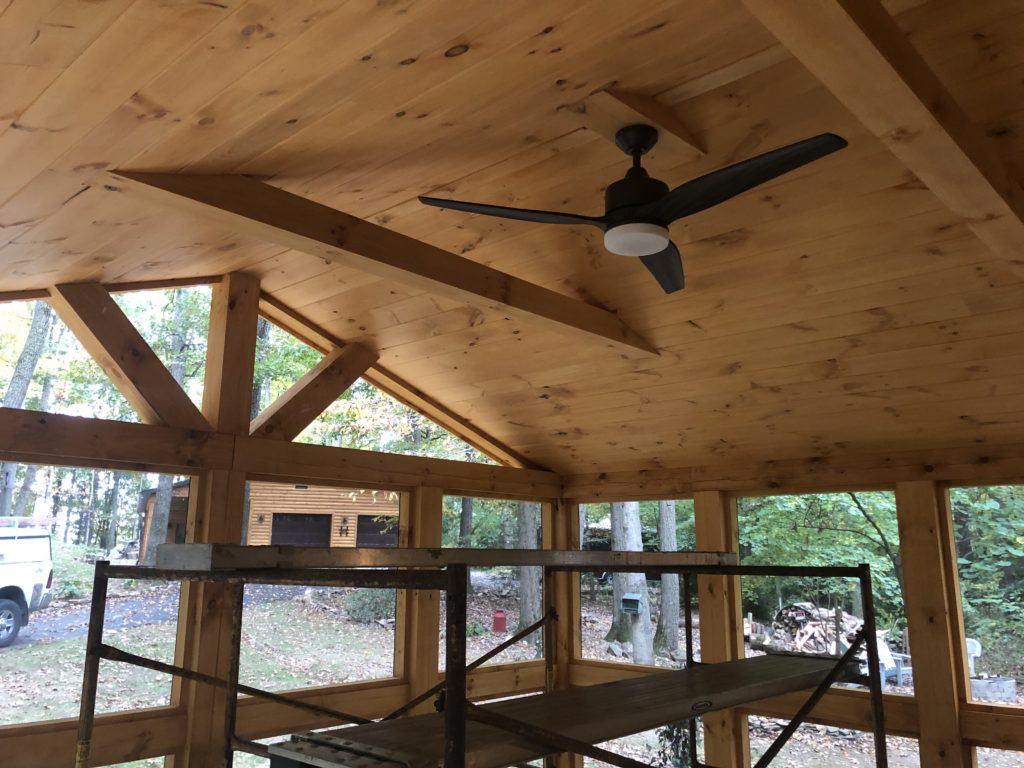 Speaking of seasons…this area easily changes with your seasons of life. Whether a play area for the children or your escape space from a hectic day after the little ones head to bed, a "hangout" for the teens, family game night or a quiet night for you and your loved one (human or furry).