In pre-colonial days, building a sturdy weather-resistant log home was a life-or-death necessity.
That old world craftsmanship lives on in Crockett Log Homes®. Today we combine the old with the new to bring you a log home filled a pioneering spirit that is equipped with best of modern technology and an ecological mindset – all our log homes are made with natural renewable American-grown resources.
Our Crockett Log Homes® are customizable to fit your lifestyle and dreams.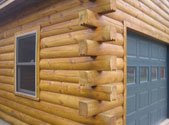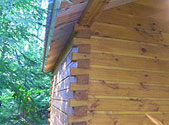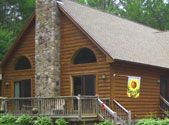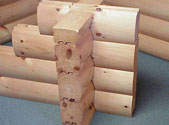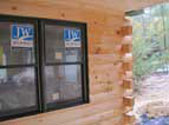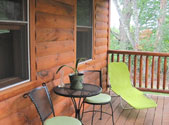 Crockett utilizes kiln dried, boxed hearts Eastern White Pine wall logs.
Our Standard Log Profiles are Flat / Round, Round / Round, and Flat / Flat.
Log sizes available: 6″ x 8″, 8″ x 8″, 6″ x 12″
Ultra-R Wall Logs are available in all of the above Log profiles & Log Species.
Crockett Log & Timber Homes® are built in the traditional way with solid log gables, a heavy timber second floor system, ridge posts and ridge beams. Modern fastener and sealant systems combined with code compliant, engineered stamped construction documents ensure that your log home will last for generations to come.
Creative designs to fit your dreams… and your budget
We will work closely with you – listening to your concerns and answering any questions – every step of the way. Our 3-Step Design Process — including creative design and structural engineering services — strives to give you the important home features that you desire, while you work with your builder to keep the project under budget.
Independent Crockett Builder Dealers' offer local general contracting services and nationwide log, timber, and panel installation sub-contracting services by separate contract. Or, you can opt to build it yourself with the benefits and protections of years of Crockett's building and general contracting knowledge.
When you buy a Crockett Log Home® you get our 40+ years of log home know-how and experience, backed by our National Building Code Log & Timber Grading Program. You'll also get our unique "Balance Your Dreams with Your Budget" program, with a full disclosure written pricing, structurally engineered stamped plans, and energy efficient building systems. Standard models are available. Custom designs are invited.
Call or contact us today to find out how to start planning the log home of your dreams!