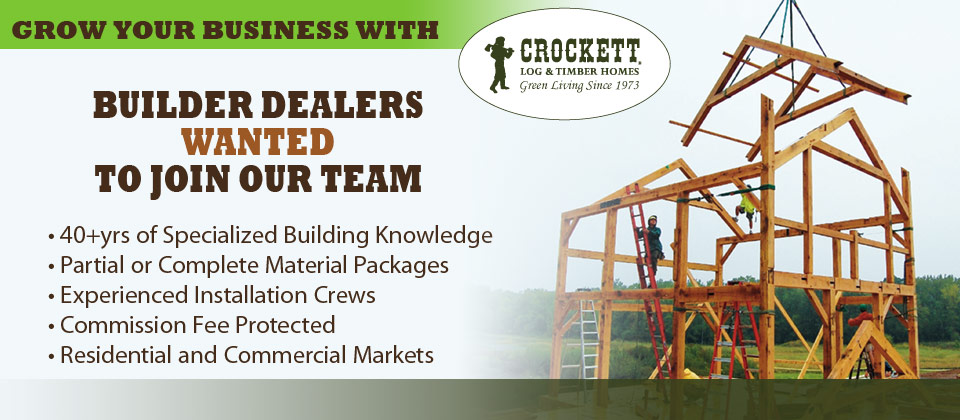 Builders: Are you looking to expand your business? Would you like to explore new income opportunities? Add Crockett products to your current offerings.
Crockett can help you stay up-to-date with alternative building materials not found at your local lumberyard. Adding Crockett to your team gains you free training and client consultation as well as customized material packages and specialized services

Joining together is easy:
Call us at 1-800-566-7714 or
Email at jdodson@crockettloghomes.com
Crockett Connection provides you with ongoing support every step of the sales, closing, design and building process:

Marketing assistance. From website links to Home Show booths and literature.
Closing help. Individualized approach to completing the sale.
Design services. We work with you during the three-stage design process for building permit and bank requirements.
Delivery. We are with you to inspect and count all material on-site.
Contact us today to partner together!