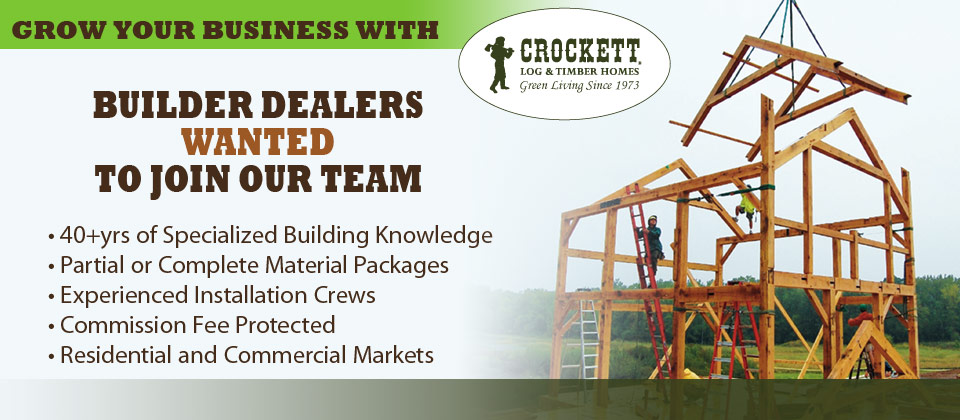 Builders:
Expand your portfolio
Log, Timber Frame, Post & Beam and SIPs


Offer Necessary Services at no additional cost: Architectural Design, Structural Engineer and Material Package Estimator
  
Stay Up-to-Date
Alternative building materials not found at your local lumberyard


Builders Helping Builders
Free training, client consultation and team support 
Joining together is easy:
Call us at 1-800-566-7714 or
Email at jdodson@crockettloghomes.com
Crockett Connection provides you with ongoing support every step of the sales, closing, design and building process:
Marketing assistance. From website links to Home Show booths and literature.
Closing help. Individualized approach to completing the sale.
Design services. We work with you during the three-stage design process for building permit and bank requirements.
Delivery. We are with you to inspect and count all material on-site.
Contact us today to partner together!